After graduating college in 2012, Giovanni Costa turned his video game blog into a way to display his work. Since then he has worked on feature length documentaries, TV commercials and video games.
Once he completed his work on the indie documentary "The Record Man." Giovanni moved from Florida to Los Angeles to seek new opportunities and grow his portfolio. Since then he has done work for companies like Disney, Activision, MTV and more.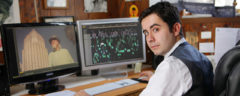 Giovanni is very proficient with a variety of different software including: Adobe Premiere, After Effects, Davinci Resolve, Avid, and Photoshop. But he is always looking to expand his arsenal of tools and is currently working hard to learn how to use 3D software such as Blender. With it, he hopes to animate his own short film one day.
When he is not in the editing, color grading or making motion graphics. Giovanni enjoys competing in Pokemon Tournaments, streaming and creating video game related content. Using his knowledge in post production, he is able to bring higher production value to the videos he produces as a hobby.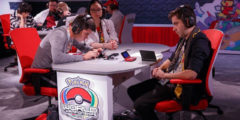 If you are interested in working with Giovanni, feel free to shoot him an email giovanni@rewindreplay.com